LinkedIn is a social media platform that is brimming with high quality leads. With almost 740 million members as of writing, one would be a fool not to use this medium to connect with fellow professionals and to reach out to as many prospects as possible.
The reality though is, reaching out on your own to your target audience is time consuming and takes a lot of effort too.
At Leadzoom, we can accelerate and use smart engagement strategies for your business on our platform. It allows you to reach out and engage with your prospects without having to lift a finger. Giving you more time to focus on what's more important: closing deals.
Leadzoom does all the work for you by setting your LinkedIn profile and LinkedIn Sales Navigator to automatically connect with your target prospects. Just imagine how much time and effort you'll save when all of this has been set up in your LinkedIn account.
1. Open your Leadzoom account
Setup your Leadzoom LinkedIn account within a few minutes and start your automated LinkedIn outreach right away.
2. Filter your target Customers
Using LinkedIn Sales Navigator, find your ideal customers by applying appropriate filters then choose the level of engagement you want to initiate.
3. Harvest your hot leads
Now sit back, relax and start expecting a generous flow of leads once your Leadzoom LinkedIn campaign has started. This is the beauty of auto-pilot.
Leadzoom LinkedIn Outreach Rewards to Look Forward To
Who can get amazing lead generation results with Leadzoom?
Business Owners, Directors and CEOs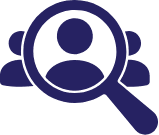 Everyone in the B2B sector
Would you like to receive a quote for LinkedIn Automation?
Leadzoom have been extremely helpful in setting up our campaigns and answering all the questions we had. As a result we had greatly increased the number of leads for our company.
Since we started using Leadzoom we've been able to convert multiple high-quality leads on a regular basis. 95% of our campaigns have been successful so there's no need for us to look elsewhere for lead generation!
The great benefit of Leadzoom is that it has allowed me to make contact with a wide variety of people whilst I go about my daily work. I can check in throughout the day and then follow up on people that have shown an interest in my contact and messages.
At Freshfeild Properties we've used Leadzoom to get in touch with people we couldn't reach in past efforts. The automated platform has been a breath of fresh air and Stephen has helped us through every step of the way. Would highly recommend it to anybody else considering using this service.
We've found working with Leadzoom to be a very successful & stress free experience. There's been a continuous flow of prospects that convert on a high level. They've completely changed the way in which we market ourselves.
Our partnership with Leadzoom has been seamless. Communication is key for us and they seem to be on call 24/7 to answer any questions we may have. The responses from our campaigns have been top notch and our conversion rates have increased by 10% compared to our normal marketing tactics.
Enter your email and Sign Up